As my first blog entry, I am introducing myself and my business making pairs and some single earcuffs. When I went from long hair to a pixie cut it was so nice and easy to keep, but I felt my ears were over exposed and I cannot wear pierced earrings or clip-ons.
I had purchased a pair of earcuffs and I liked the concept but with a more traditional design. So after training and lots of practice, I have developed a variety of earcuffs which look good on anyone, from a little girl to a professional woman to a hip granny.
The designs are less complex than other earcuffs you may have seen on Etsy, but the challenge is in making pairs that are symmetrical which I have mastered.
Of course, I'm always wearing earcuffs when I am out and about, and I have been blown away by the positive response I have received that have led to some local sales, some right off my ears!
So, in 2014 I want to continue to broaden my range of designs, promote myself locally (see future blogs for events), and increase my presence on the web.
Visit my website,
elegantearcuffs.com
which links to my Etsy shop
www.etsy.com/shop/elegantearcuffs
. You can also follow me on twitter @elegantearcuffs and on Pinterest at
www.pinterest.com/elegantearcuffs
.
Email me about custom work or wholesale purchases at
Fionathompson@verizon.net
.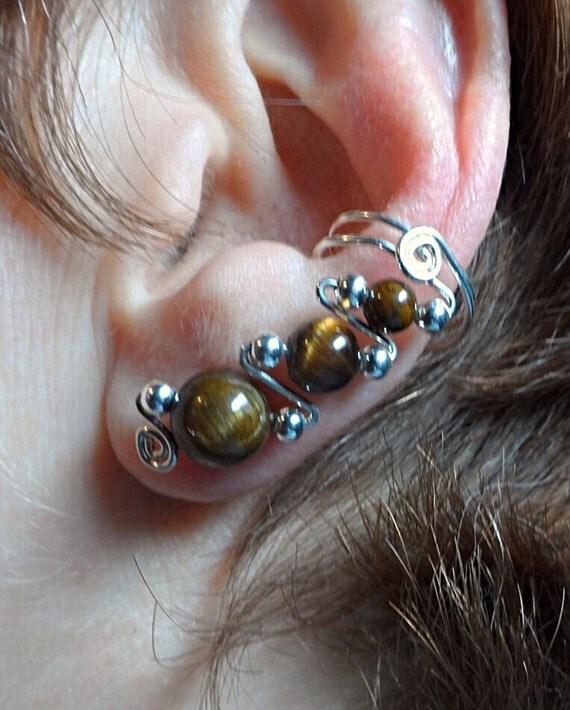 Tiger's Eye and Silver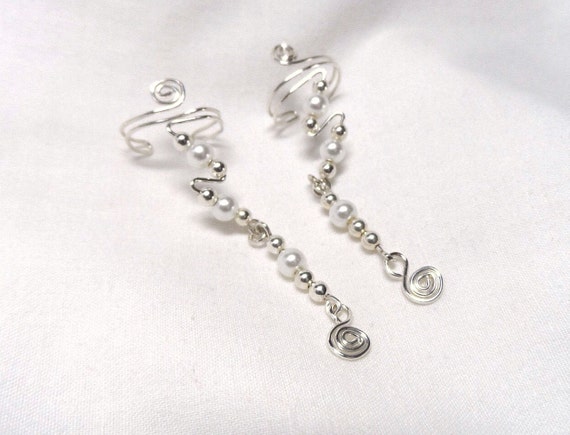 Silver and crystal pearls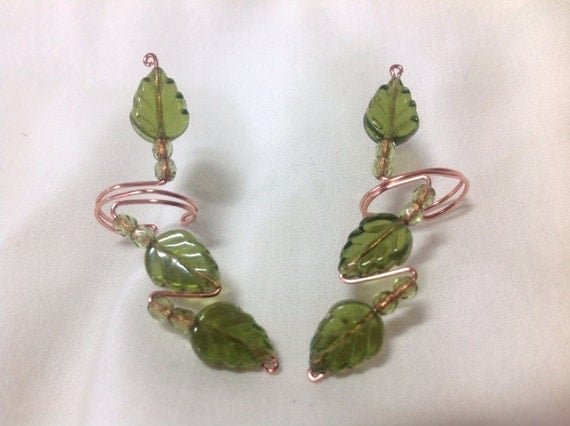 Czech glass and brass wire