The summer is slipping away and it won't be long before school will be back in session along with all the school sports.
To the left is an image of our local High School mascot, The Phoenixville Phantom. Here's a little history that I just learned and according to Wikipedia,
"The school's mascot, The Phantom, came as a result of a 1934 football match between Lower Merion and Phoenixville. Both teams were very good, although Lower Merion was regarded as the better of the two. After Phoenixville soundly defeated Lower Merion, a sportswriter for a Philadelphia newspaper wrote that "Phoenixville ran through their (Lower Merion's) lines like a bunch of Phantoms." This nickname stuck, and eventually became the team's official name."
The official school colors are purple and white. I have incorporated these colors into some EarCuff designs that can be worn by young ladies of all ages. From little girls who don't yet have their ears pierced to ladies who have sensitivity to anything on or going through their ears (that's me as well), to ladies who have worn multiple pierced earrings and the holes are now torn, EarCuffs will give you the opportunity to once again dress up your ears and support your local team at the same time.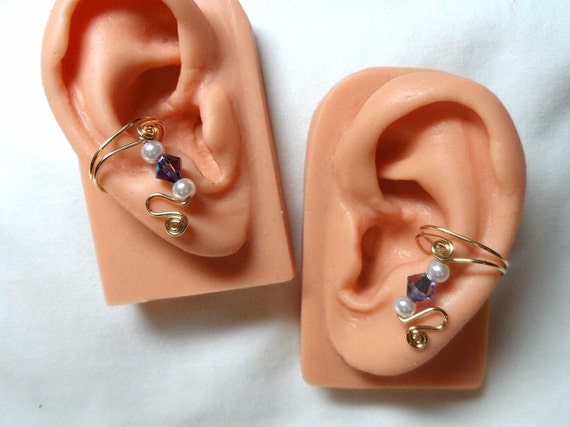 Spirit wear design No. 1 on Etsy
Are you from a different school district or support a national team?
Just let me know what your preferred colors are and I'll be happy to make an individual pair. If you have a school or team shop that sells spirit wear, this might be a great option for them to carry. I do offer wholesale pricing for volume purchases. Contact me for details at
Fiona@ElegantEarCuffs.com
.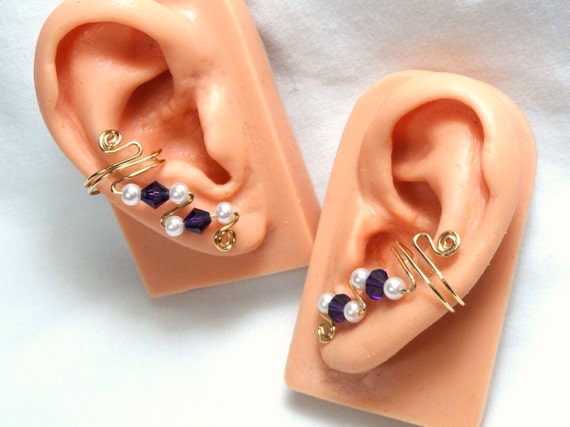 Spirit wear design No. 2 on Etsy
My son is part of the Freshman football team this Fall and has been working out and practicing since March, so here's hoping for a great football season this year.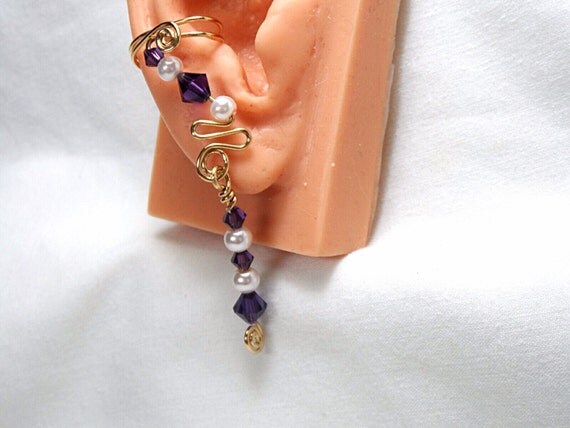 Spirit wear design No. 3 available on Etsy